In La corona negra/The Black Crown (Luis Saslavski, 1951) María Félix is Mara, a mysterious woman with insomnia who is haunted by dreams of circling vultures (la corona negra of the title) and is prompted to recover her lost memories by men who love her, the decent engineer, Andrés (Rossano Brazzi), and the criminal, Mauricio (Vittorio Gassman).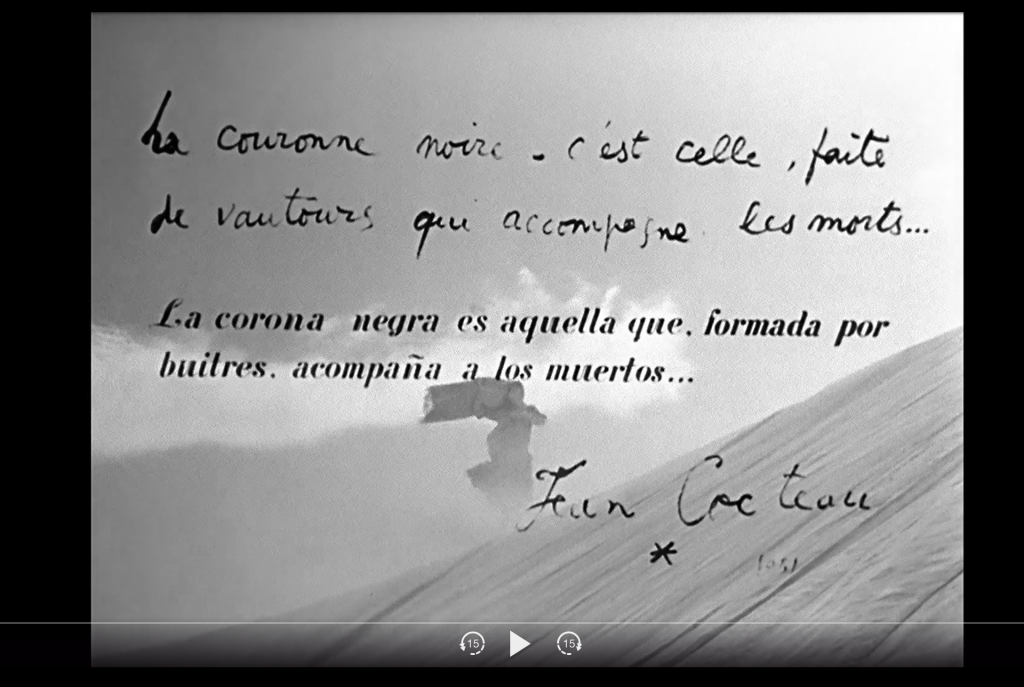 Set in Morocco, much use is made of the 'exotic' location. That is the films draws on the otherness of the place and the attendant associations that it is to be understood as outside of standard norms of the rule of law. The films opens with a dream sequence that has hints of a surrealist aesthetic and signals a psychoanalytical impulse in the script.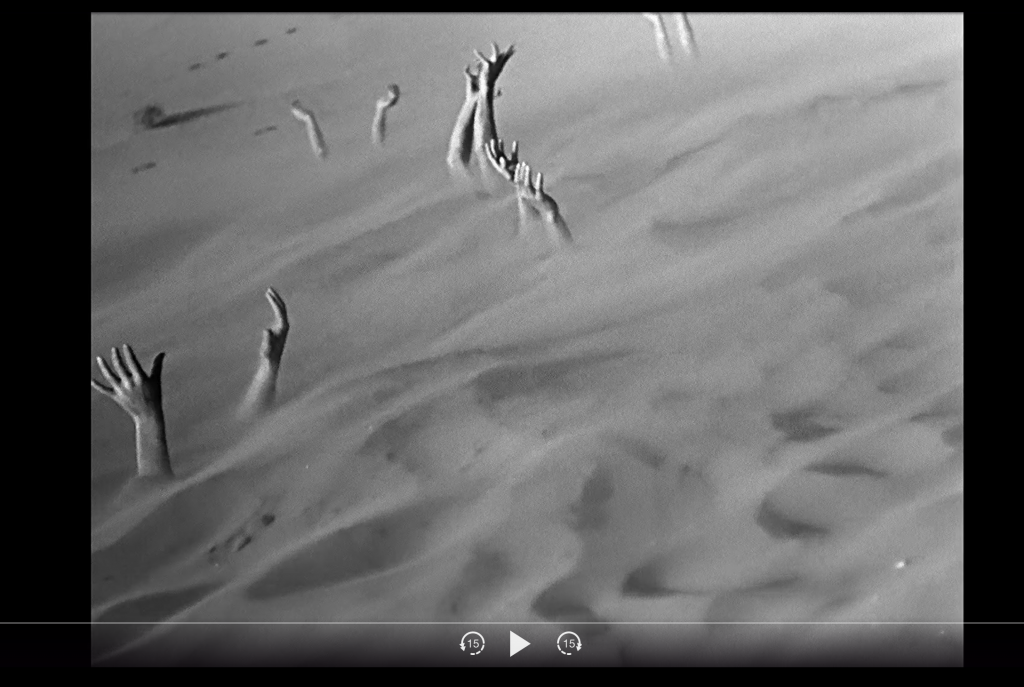 Mara awakes in a bar and is unable to pay her tab. She's berated by the bar tender and a welcome samaritan pays the bill. The stranger is Andrés, who recognises her and is besotted by her. He is also keen to help her unravel her past and help her to recover her lost memory.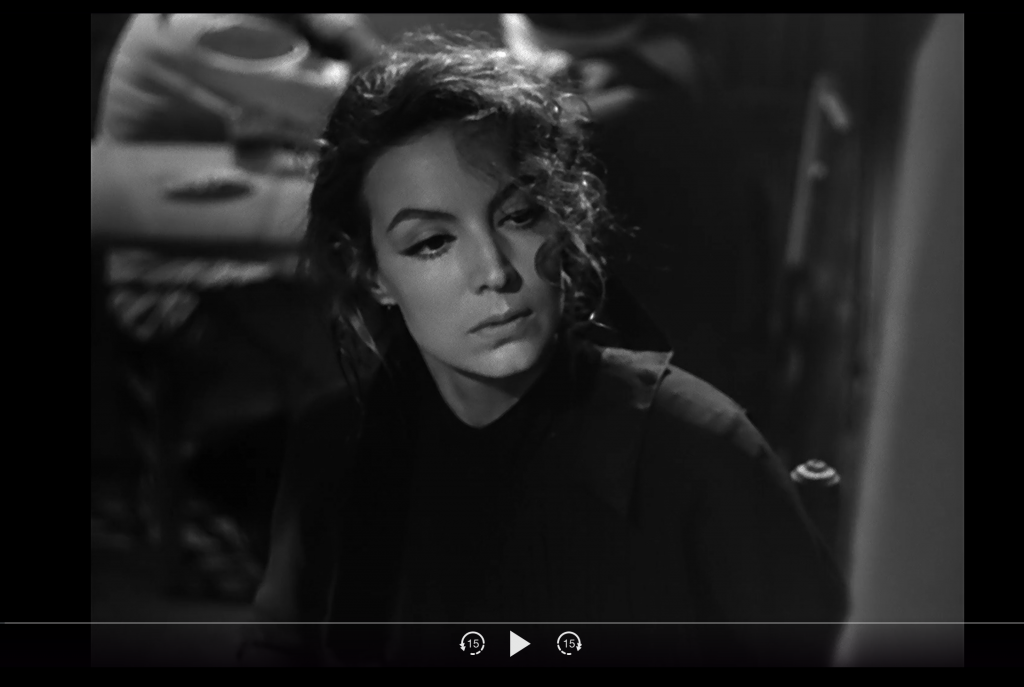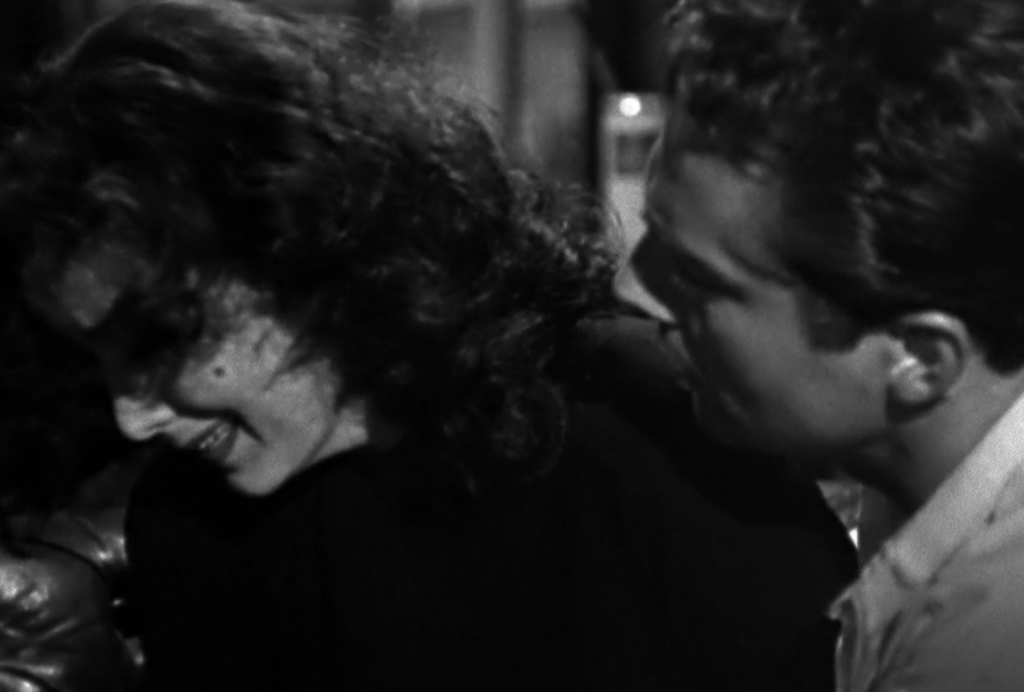 Mara's amnesia is doubted by Mauricio and Pablo (Piéral). Mauricio is a former lover who it gradually emerges helped Mara cover up a terrible act she committed and is interested in finding some precious jewels that will guarantee wealth. Pablos is a former ally, who sways between protecting and distrusting Mara. His appearance and stature are presented as indicators of his outsider status in ways that are problematic, to say the least.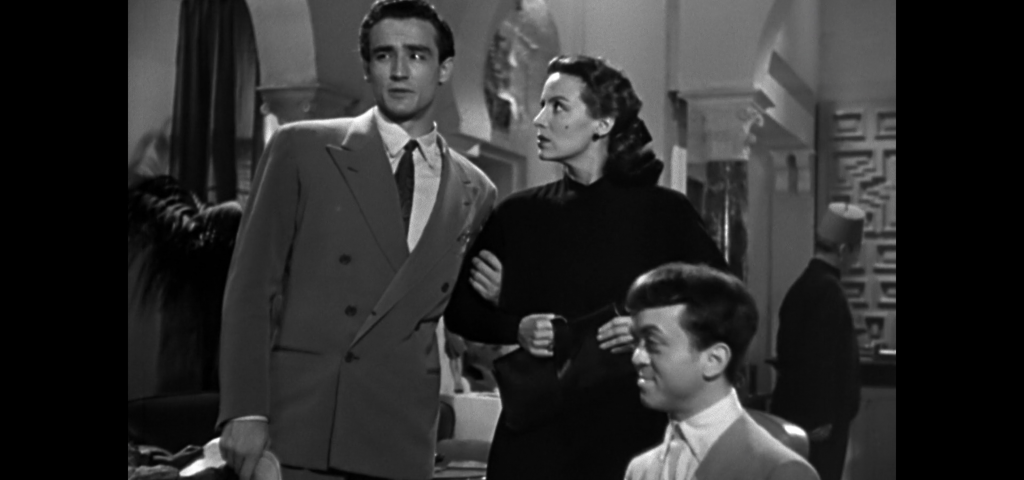 The script is credited to a number of people. Based on an idea by Jean Cocteau, adapted by Charles de Peyret-Choppuis, with a script credit to Luis Saslavsky (note the spelling difference), and with Spanish dialogue by Miguel Mihura. I have previously written about Mihura here. The multiple authors are fascinating in terms of their competing and complimentary skills and influences.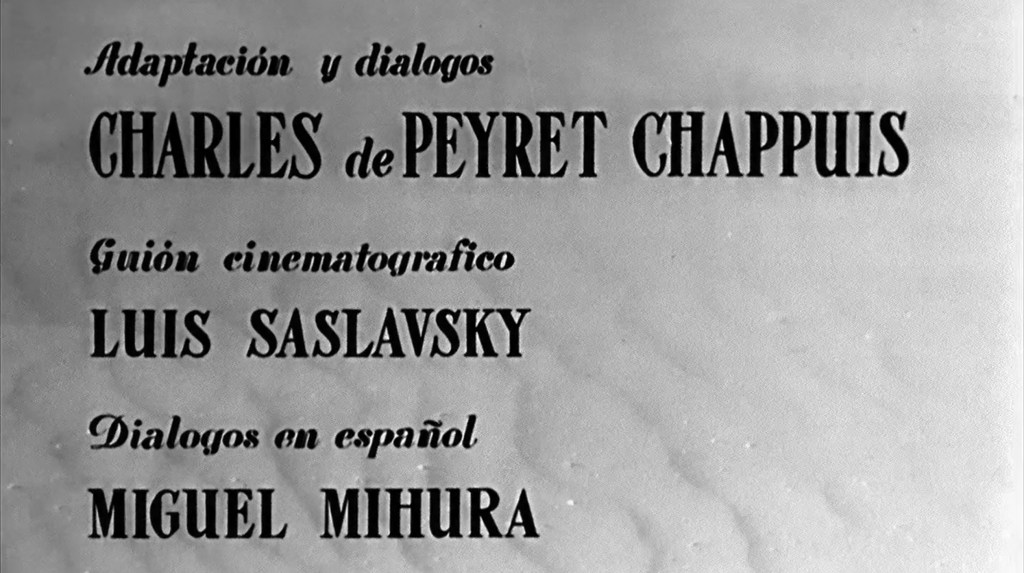 The close-up is used to full effect. Whether that is to create tension around certain key objects, or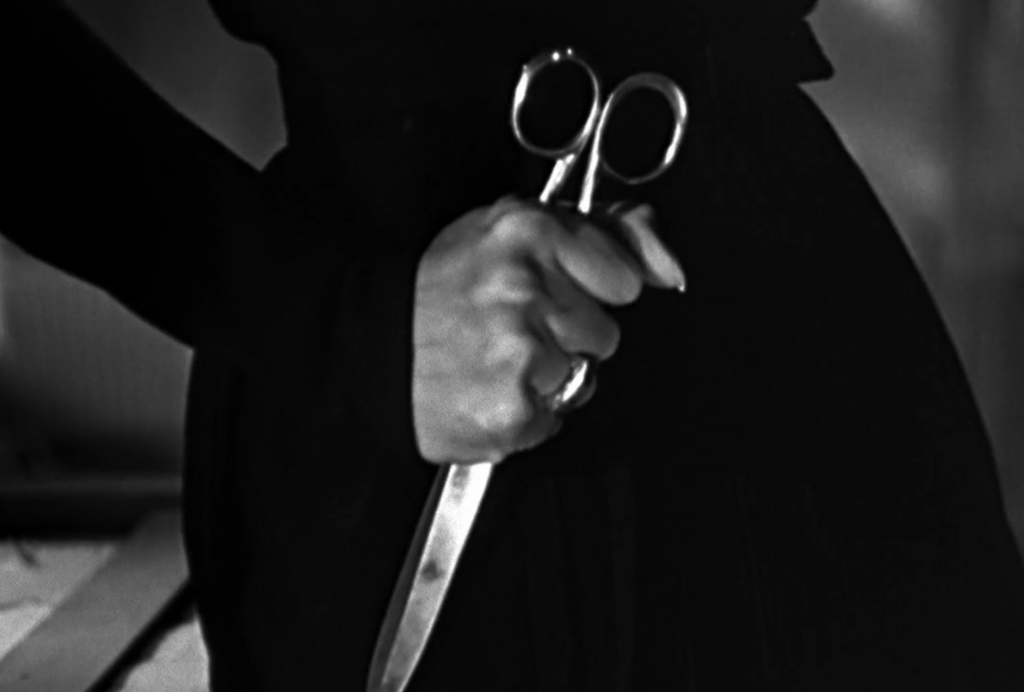 to focus on Félix's face to indicate the inner turmoil suffered by Mara.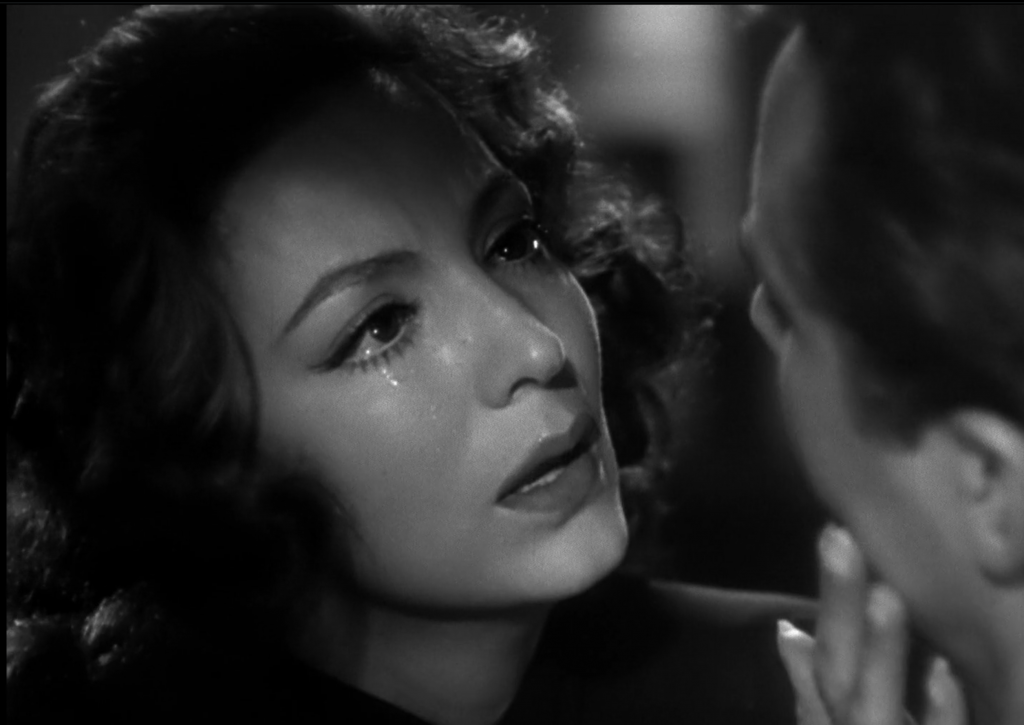 The cinematographers are Antonio L. Ballesteros and Valentín Javier. Both had long careers in film and it was their second feature in these key roles. Ballesteros had already spent nearly ten years as a still photographer at this point. There is potential to trace the influence of surrealist photography, on the one hand, and traditions of classical art, on the other, in his style. These two shots evoke the work of the Mexican cinematographer Gabriel Figueroa, who often used close-ups of Félix when he worked with her. He was someone who was keen to establish how renaissance and classical art influenced his style (see, Figueroa 2004).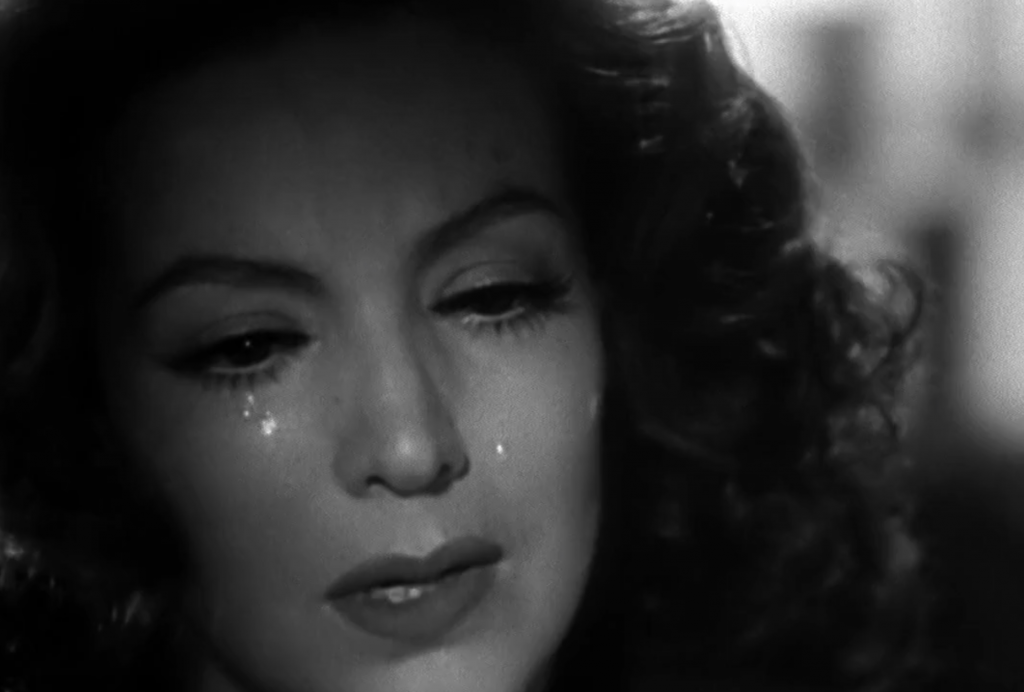 As well as the aesthetic sensibility of the camera department, Félix gets the focus and key lighting because she is a star. This shot of her in a glamorous outfit after the big reveal of the film is indicative of this. Richard Dyer (1998) and Martin Shingler (2012) have written extensively about the star and lighting. As if to remind us of who she is -glamorous, powerful, a star presence- her infamous eyebrow arch is also visible in her performance here.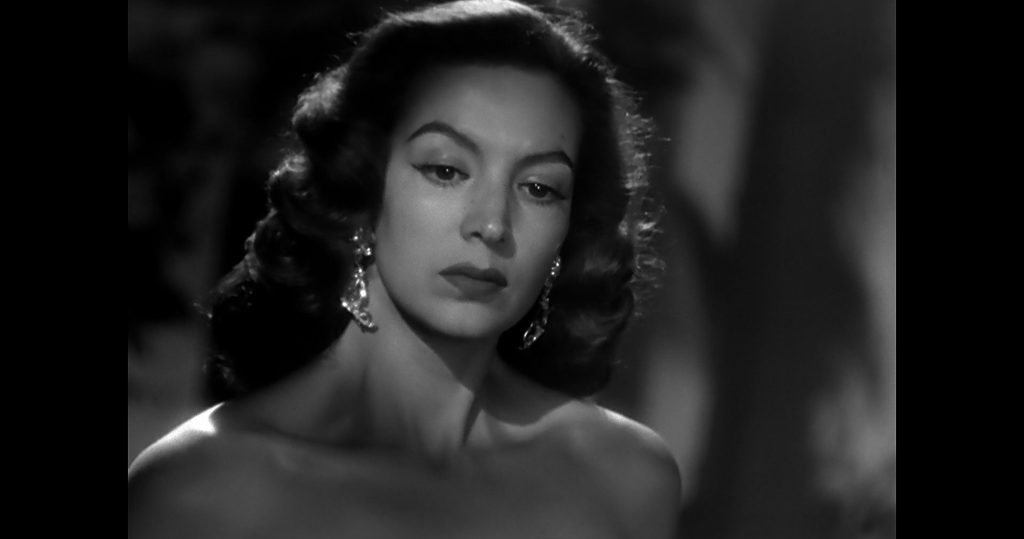 Gerard Dapena (2004) suggests that the international cast and crew (Argentine director, Mexican, Italian and French stars, etc), generic choices, and Moroccan location are merely an attempt by Francoist cinema to reach an audience through apparent cosmopolitanism. He makes a compelling argument that I am not sure I entirely am on board with, but will have to mull over a little.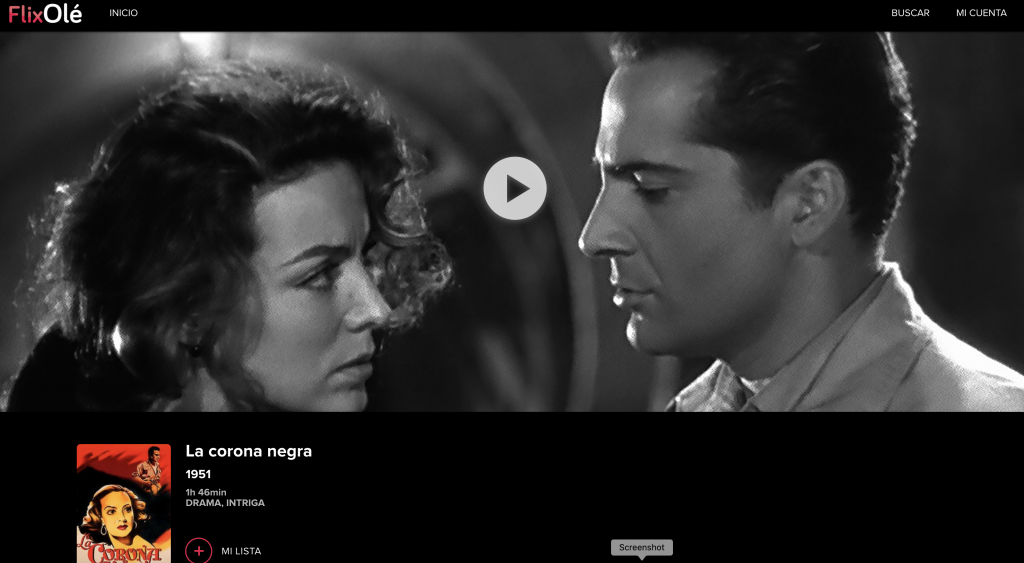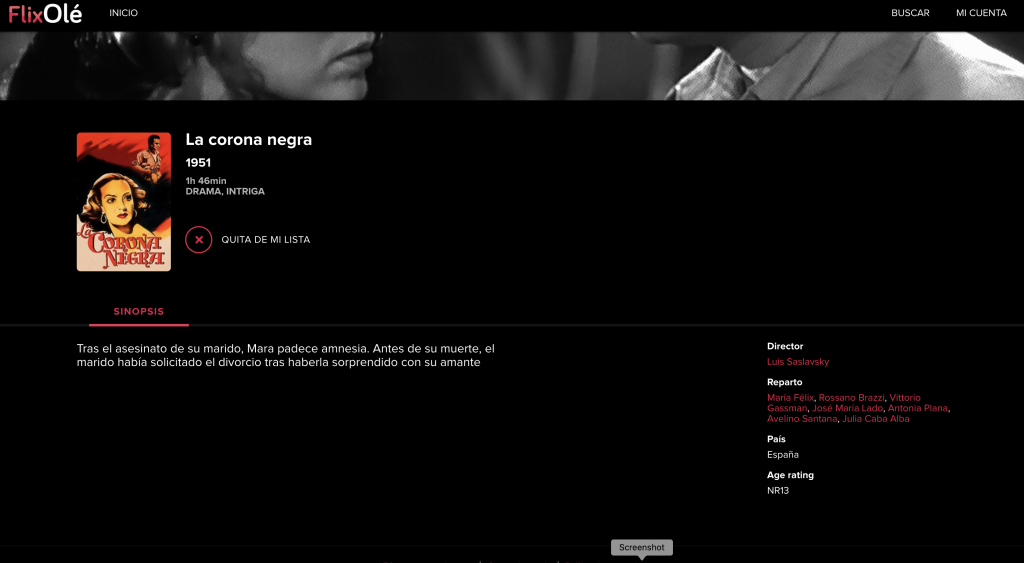 La corona negra is an engaging film that is worthy of analysis. I watched it on FlixOlé. Having exhausted their current collection of María Félix films, I have now cancelled my subscription. But, for those keen on watching Spanish film -old and recent- it is worth a look.
Works Cited
Dapena, Gerard (2004) "La Corona Negra: The International Face of Francoist Cinema." Studies in Hispanic Cinemas 1 (2): 119–26. doi:10.1386/shci.1.2.119/0.
Dyer, Richard (1989) Stars. London : British Film Institute.
Figueroa, Gabriel. (2005), Memorias. Mexico City: Pértiga.
Shingler, Martin (2012) Star Studies: A Critical Guide. London: BFI/Palgrave Macmillan.