I am a writer and researcher. I have published extensively on variety of creative forms from Latin America and North America, with a particular focus on Mexico. These have encompassed analysis of literature, film, and digital culture. Much of my work has considered how violence and conflict shapes narratives and individual positioning of who they are within a community or nation. Recently, I have been interested in how judgements of taste and tastemakers determine what forms of violence are produced and circulated. I also write about identities, sexualities, and genders.
In my work I aim to enter into dialogue with specialists and non-specialists and consider how we can advance the conversation. I use this site to lay out some of my workings; archive some initial thoughts and reactions to something I have noticed, read, seen or listened to; share content that was edited out of drafts of my publications because they were interesting but extraneous to the argument; or post content that is best accessed online. By clicking on the links above, you can also find out more about what I've published and where.
On this site I have a database on conflict in Mexican film. If you are someone who wants to contribute to this project, you may submit a summary of a Mexican film that has conflict as a major theme or plot element.
I have been a regular blogger. Some of my posts appear here, and I have also written for other collaborative sites including Mediático (where I'm a contributing editor), The Conversation, the IMLR, and  CSTonline.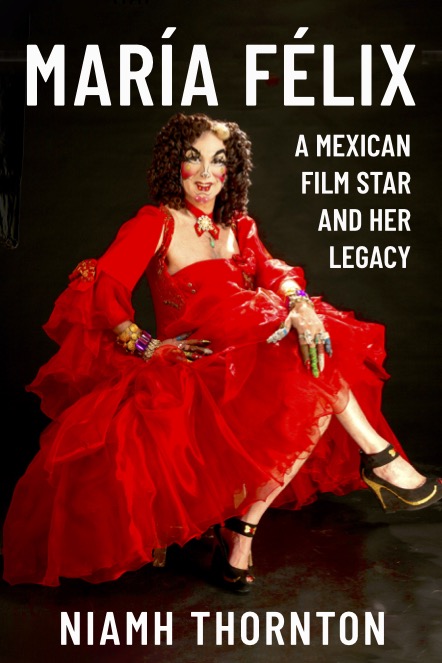 María Félix (1914-2002) was a film star whose career took off during the Golden Age of Mexican film (1930s-50s). She made films in Mexico, Argentina, Italy, and Spain in the 1950s and 1960s, working with filmmakers such as, Jean Renoir, Luis Buñuel, Julio Bracho, Emilio Fernández and Ismael Rodríguez. From her early starring role as the eponymous Doña Bárbara (1943) (after which she was referred to as 'La Doña'), she became synonymous with powerful, independent on-screen performances that was supported by an equally independent and unconventional off-screen star persona, familiar to the audience through the popular press. Félix lived an unconventional lifestyle and lived large followed by an avid public. She posed for multiple portraits by a range of artists including Leonora Carrington, Diego Rivera, and Leonor Fini; inspired plays by Carlos Fuentes; songs by admirers and partners, including Agustín Lara; and commissioned jewellery from Cartier. In this way, she left many traces that have continued to inspire performers, vloggers, and creators. This book considers her work, life, and legacy. 
Tastemakers and Tastemaking develops a new approach to analyzing violence in Mexican films and television by examining the curation of violence in relation to three key moments: the decade-long centennial commemoration of the Mexican Revolution launched in 2010; the assaults and murders of women in Northern Mexico since the late 1990s; and the havoc wreaked by the illegal drug trade since the early 2000s. Niamh Thornton considers how violence is created, mediated, selected, or categorized by tastemakers, through the strategic choices made by institutions, filmmakers, actors, and critics. Challenging assumptions about whose and what kind of work merit attention and traversing normative boundaries between "good" and "bad" taste, Thornton draws attention to the role of tastemaking in both "high" and "low" media, including film cycles and festivals, adaptations of Mariano Azuela's 1915 novel, Los de Abajo, Amat Escalante's hyperrealist art films, and female stars of recent genre films and the telenovela, La reina del sur. Making extensive use of videographic criticism, Thornton pays particularly close attention to the gendered dimensions of violence, both on and off screen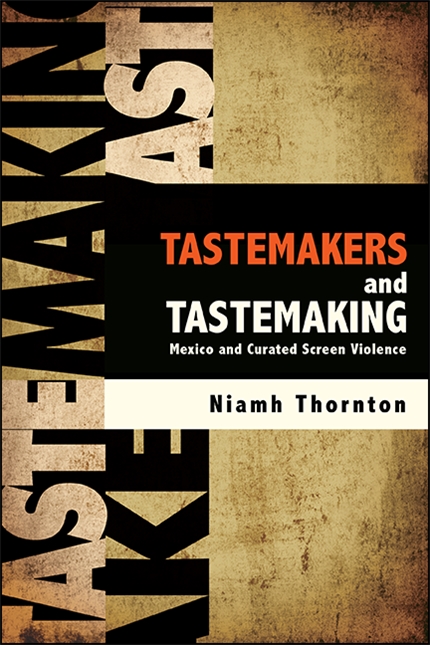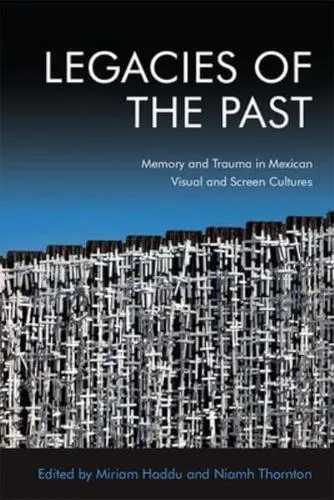 Examines how trauma haunts the spaces and places of Mexican film and visual culture
Case studies include Flor en Otomi, El Atentado, Los Poquianchis and Ausencias
Covers a neglected area in Mexican film and visual studies
A decade-long period of commemoration in Mexico (2010-2020) makes it a timely moment for reflection on memory and traumas of the past
Engages in an interdisciplinary investigation of space and the spectral
Riven with unresolved traumas and appropriated by successive governments, the past haunts spaces in Mexican film and visual culture. These events, without consensus or a singular/unifying narrative, act like spectres haunting the present. To comprehend how they manifest, Legacies of the Past considers how filmmakers and visual artists have found ways of understanding these haunted spaces.
With case studies of films like El atentado (2010), Flor en Otomí (2012) and the photography of Dulce Pinzón, this collection analyses the audio-visual representations of several heightened events in Mexican history. The conbtributors' explorations, imaginings and counter-imaginings bring the past to the foreground, creating new narratives and proposing new histories in order to show the significance of storytelling and narrative for a shared understanding of ourselves.
Revolution and Rebellion in Mexican Film examines Mexican films of political conflict from the early studio Revolutionary films of the 1930-50s up to the campaigning Zapatista films of the 2000s. Mapping this evolution out for the first time, the author takes three key events under consideration: the Mexican Revolution (1910-1920); the student movement and massacre in 1968; and, finally, the more recent Zapatista Rebellion (1994-present).
Analyzing films such as ¡Vámonos con Pancho Villa! (1936), El Grito (1968), and Corazon del Tiempo (2008), the author uses the term 'political conflict' to refer to those violent disturbances, dramatic periods of confrontation, injury and death, which characterize particular historical events involving state and non-state actors that may have a finite duration, but have a long-lasting legacy on the nation. These conflicts have been an important component of Mexican film since its inception and include studio productions, documentaries, and independent films.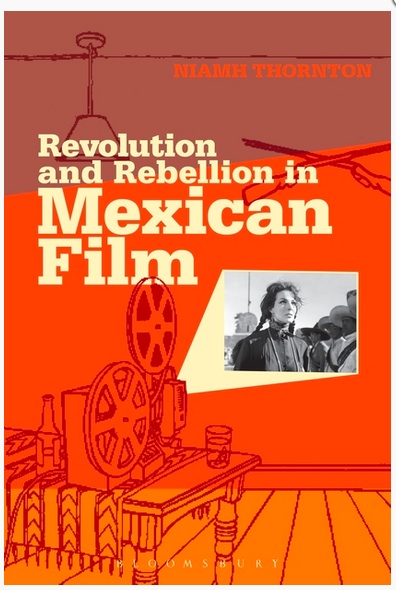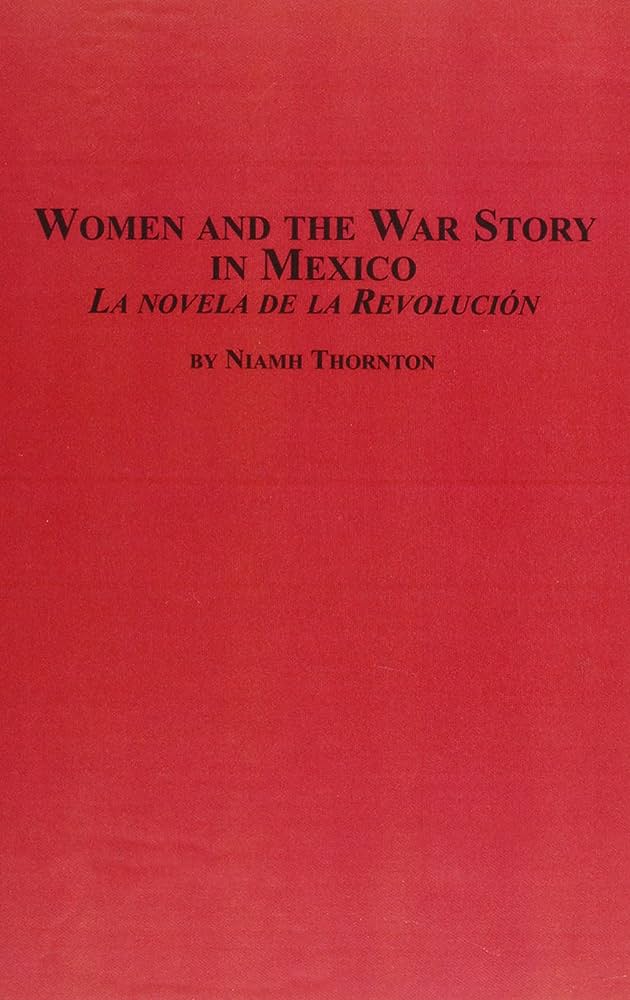 Women and the War Story in Mexico explores how women are represented in novels written by women which have conflict as their central thematic concern. The Revolution was the zero hour of twentieth century Mexican national discourse. Even while the war was being fought, writers felt the need to engage with the mythologies of that discourse and write their own versions of events. From these early witness accounts there developed a genre which would evolve to challenge the all-pervasive imagining of the nation on an institutional level. As a result, the Revolution was a pivotal event for writers. Heretofore, in the main, critical studies have only examined writing by men, while women's contribution to this genre has been marginalized and ignored. This book provides a unique insight into the many roles which women had in the Revolution and assesses the complex and varied styles employed by three significant, and in many ways controversial, Mexican authors: Elena Garro, Elena Poniatowska, and Ángeles Mastretta. This book examines women's many roles in wartime.
For more publications go to the top of this page for links and details.