Or, what happens when you read multiple biographies at once
I often read multiple books at the same time. Whilst researching my forthcoming book on María Félix I have been reading two biographical studies concurrently. The first is a biography of one of Félix's husbands, Agustín Lara and another is to gain some insight into the lives of Leonor Fini and Leonora Carrington, both of whom painted Félix's portrait. As biographies they take very different approaches, most obviously because the first is about a single individual and the second follows the lives of multiple individuals. As biographical studies they also cover much ground in providing the historical, political, and cultural contexts for their subjects. The differences lie in a gendered understanding of the world that is inflected by distinct attitudes to women's roles in the creative process. For me, this can be best understood through a central theme in both books, the idea of the muse. This is made explicit in Whitney Chadwick's book, but runs throughout Andrew Grant Wood's book without due analysis. I want to write a brief reflection on their different approaches. But, first a brief summary of the books and their subjects.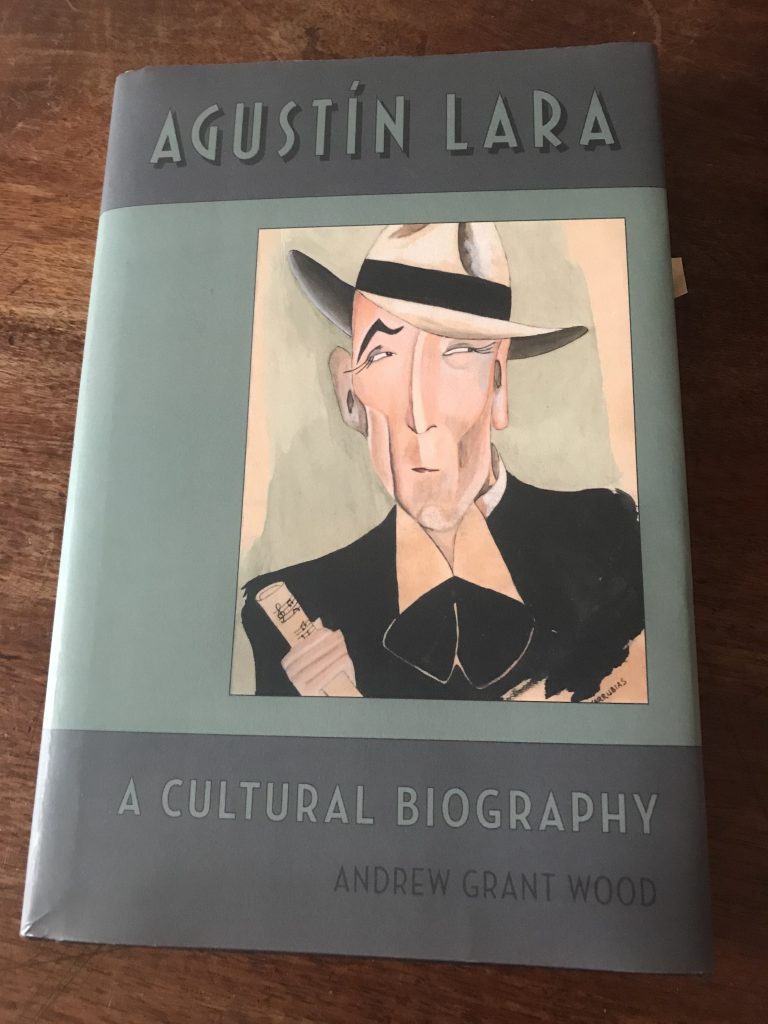 The subject of Wood's book, Agustín Lara (1897-1970) was a musician and songwriter with a long connection to the film industry in Mexico. He had a romantic relationship with Félix from 1942-1947. They married in 1945 and divorced (acrimoniously) in 1947. Their relationship and break-up was followed closely by the popular press and gossip sheets. The most lasting legacy of their relationship was the bolero, "María Bonita" which he purportedly wrote for her on their honeymoon in Acapulco. It was one of Lara's biggest hits and was often sung to Félix when she made public appearances.
Lara's fame and popularity was (and is) considerable. Despite this, as Andrew Grant Wood points out in his book, there is little scholarly research carried out on his life and work. Wood's book is a great place to start to understand Lara's significance and place in Mexican culture. The book is fittingly given the subheading, "a cultural biography" because Wood provides insights into the broader developments in Mexico. in particular, he focuses on the six year shifts in political presidential cultural policy, the evolution of the radio, and the importance of the film industry thus giving a sense of how and why Lara emerged as a significant figure in mid-century Mexico. His book is well-researched, scholarly, yet accessible. In places it is overly dense with details of places, people and events and could do with more signalling of the significances of these facts. That being said, it is highly readable and provides an informed and applied introduction to Lara's life, career and the context in which he worked and created.
The primary focus on Lara's very full life and interpersonal relationships is wrapped up in Lara's persona as a romantic lover attached to multiple and (often much younger) partners who acted as muses. Among the many long-term relationships, Félix's is the only one that is dedicated a full chapter in Wood's book. In part, this is because they were of equal standing when they were together, both at the peak of their fame which, when combined was the centre of much attention. This counters the idea of the muse especially when considered in the light of the Leonora Carrington quotation used in much of the publicity for Chadwick's book, "I didn't have time to be anyone's Muse … I was too busy rebelling against my family and learning to be an artist". Similarly, Félix was too busy with her career to adopt the typical backseat or passive role of the muse. It could be that for this reason, in the chapter on Félix and Lara's relationship, Wood falters and is less convincing in his accounting for the pair's romantic dynamic. All other relationships are put forward as opportunities for the woman to access fame and fortune with the added potential to be immortalised in song. Félix did not need added attention or career advancement and in her biography she spoke about her ambivalence towards the song, "María Bonita", when it was sung to her after their break-up.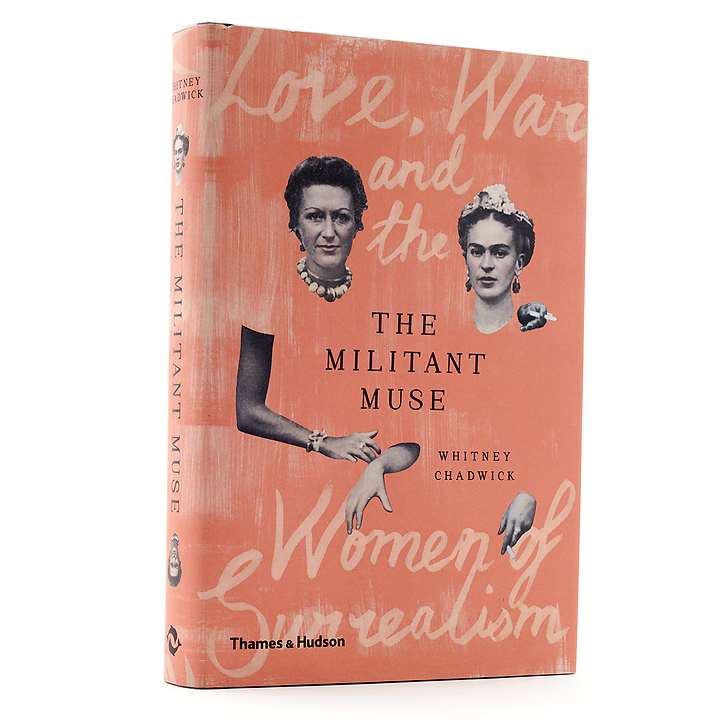 Chadwick's book gives an account of how friendship amongst a selection of women artists provided an informal support network that enabled them to continue their creativity and bolstered them when the formal networks ignored them or simply recognised them as muses. Each chapter is focused on a pair of women and considers how their friendships and careers play out. This is not the story of perfect harmony, but of key moments in the women's lives as they overlap, mingle, and support one another. When reading this book, my focus is on Fini and Carrington's relationship in order to understand their lives and works, but I have also been compelled by the chapters on Frida Kahlo, Jacqueline Lamba, Claude Cahun and Suzanne Malherbe, Alice Rahon Paalen, Lee Miller, and Valentine Penrose. Some of these women had romantic relationships as well as long-lasting friendships. The premise of Chadwick's book is that solely seeing these women as muses debilitated them in life and glosses over their importance as artists when viewed from the art historian's lens. Seeing them as merely muses privileges their male partners and frames them as mere decorative or domestic crutches for these male geniuses. Chadwick's account of a series of interconnected women artists gives an insight into the personal and creative toll that it implies to be solely seen as a muse when your personal ambitions lie elsewhere.
When reading Wood's book at the same time as Chadwick's, it is impossible to ignore the terrible, actual, and psychic damage on women caused by being simply seen as a muse. While Félix continued her career whilst being in a relationship with Lara, it is clear that many of the other women he was involved with did not. It is possible to speculate on the reasons for their lack of advancement. This may have been because of the fits of jealousy Félix and Wood both say Lara was prone to that limited their behaviour, or it could have been because of the burden of being a muse. To know this is to look at the biographies of each of these women, which would take a community of scholars. With the available information he had to hand, Wood picks up a well-worn and unhelpful trope of woman as muse that allows for a lesser reading of Lara. What would Lara's life story look like if Wood had reflected on Lara's multiple relationships with women from a different perspective that acknowledged their agency? I cannot know for sure, but Wood is uniquely placed to answer that and it would be interesting to see where he could go with that. What is clear from Chadwick, is that the word muse should not be used idly or as a limiter to someone's agency and only ever with great caution.
Bibliography
Chadwick, Whitney (2018) The Militant Muse: Love, War and the Women of Surrealism London: Thames and Hudson.
Wood, Andrew Grant (2014) Agustín Lara: A Cultural Biography Oxford: Oxford University Press.