I recently tidied up the desktop of my computer. Whilst sifting through the numerous folders I gathered related to my project on curation and tastemaking in Mexico, I found a number of images that I had compiled in 2010 when carrying out early research. This is a mini-archive that creates digital material traces of the work I needed to do before I got the physical copies in the archives of the monthly programme produced by the Cineteca. This digital find gives some inkling of my preliminary process and virtual discoveries.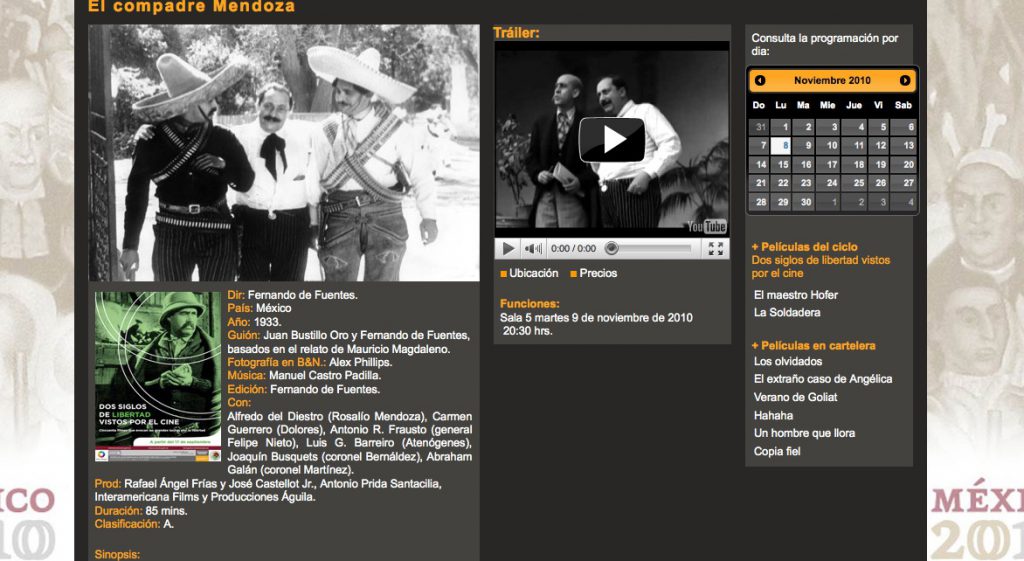 The screenshots trace how the event was framed online from links that are now lost. The background image gives some context to the specific programme of films around the theme of Independence and Revolution. Figures from Mexican Independence are foregrounded in the imagery visible (above) with the official logo of the commemoration also evident. The thumbnail on the bottom left hand is a copy of the cover of the programme and is a screen shot from the featured film of the Revolution, El compadre Mendoza.
The ciclo de cine [film cycle] Dos siglos de libertad vistos por el cine [Two Centuries of Freedom as Seen on Screen] was a carefully curated selection of films of the Revolution and Independence from Mexico and elsewhere. I discuss these choices in my forthcoming monograph. The programme is a fascinating way of understanding Mexican film studies, the canon, arthouse tastes, and I argue that institutions and those working for them are tastemakers. Predictably, films from Mexico were largely canonical whilst those from elsewhere were an unexpected mix thematically and temporally.
Here are two examples of the unexpected global arthouse films.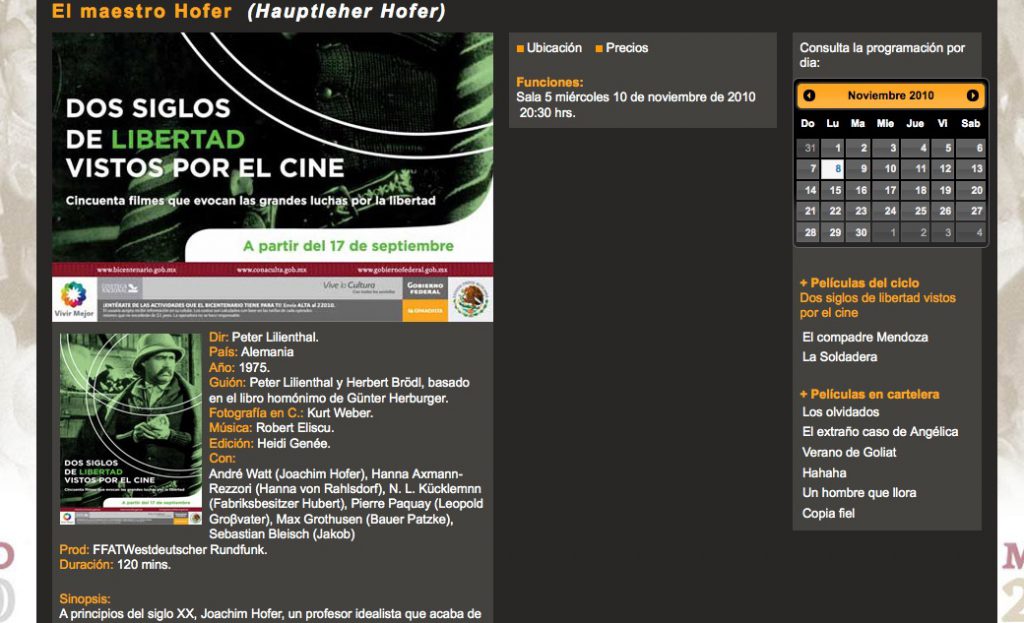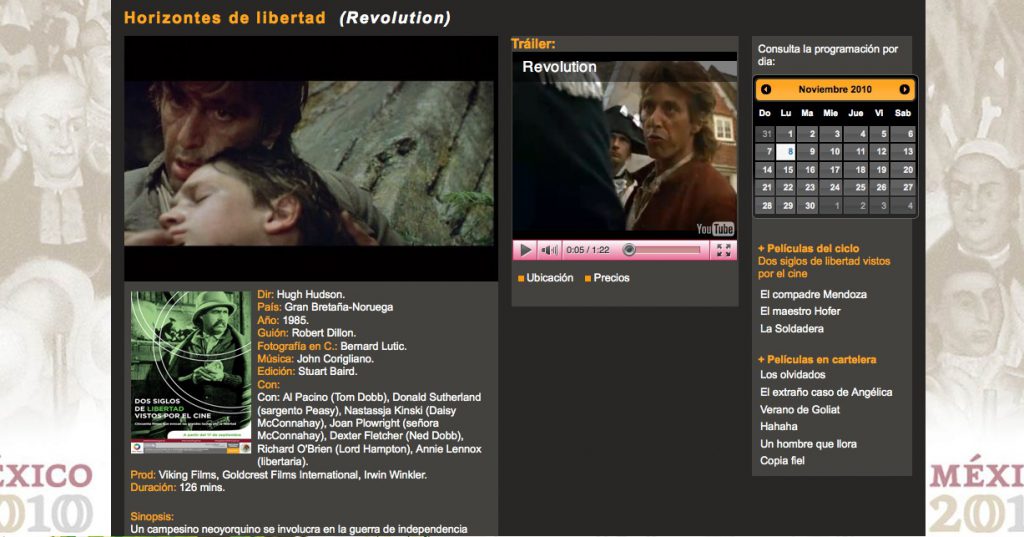 My focus is on the Mexican films, but the global arthouse films create unexpected meanings and the film cycle is a wide-ranging commentary on independence and revolution.
Finding these screenshots is a reminder of the transience of online research and the digital traces we gather when we have a hunch that there is something of interest, but not knowing quite what will emerge. For me, these images evoke the spark that thrill when you know that something is worth pursuing but don't yet know where it will lead.